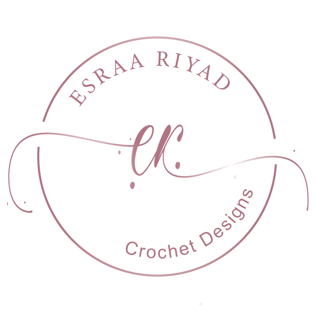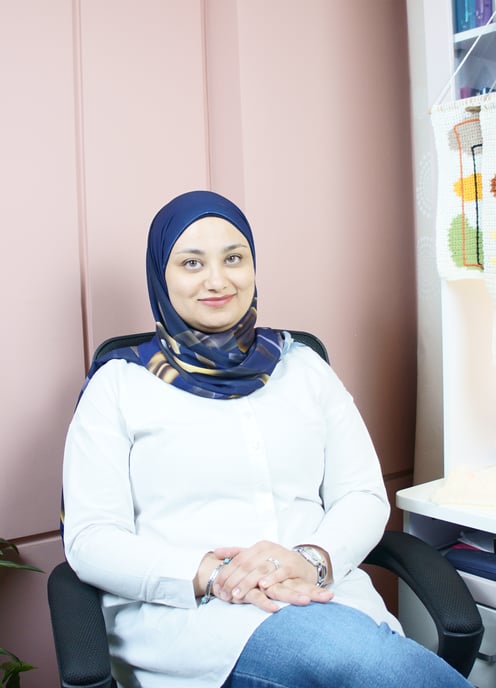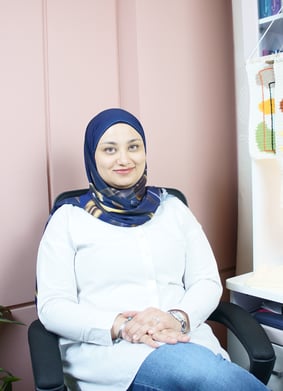 Esraa Ahmed Riyad

Crochet Designer and Instructor
Hello everyone, I'm Esraa, the creator of Esraa Riyad Designs!
An Egyptian mom to two beautiful girls, Crochet Designer & Certified Crochet Instructor from ACA
( American Crochet Association ).
Owner & Founder Of "Esraa Riyad Designs" April 2021 & "Slip Stitch Crochet" from 2015 till now.
 I learned to crochet at the age of nine at the hands of my mother first, then from the teacher of crafts at school...
In 2014, I decided to take it seriously and learn crochet professionally from a professional trainer in my city (Cairo, Egypt). Now crochet is my permanent work and I focus on it in particular. I first started producing simple products and selling them in the local market and I created my own brand "Slip Stitch Crochet". I was always taking notes and recording work steps, but I didn't think of writing the entire Pattern until last February when I realized that I had to develop my work and take it to a higher level. So, I left my hook and yarns down and focus on refining, writing, and drawing my own designs. Currently, I am very fond of modern tapestry designs, especially those used in home decoration.
I strive to create new and innovative designs that enrich the world of crochet with unconventional designs.
I hope that I can help you find your own creative spark through my crochet patterns, or inspire you to spend some time every day doing what you love.
Feel free to follow along on Instagram
@esraariyad.designs
and Share with me your work and ideas.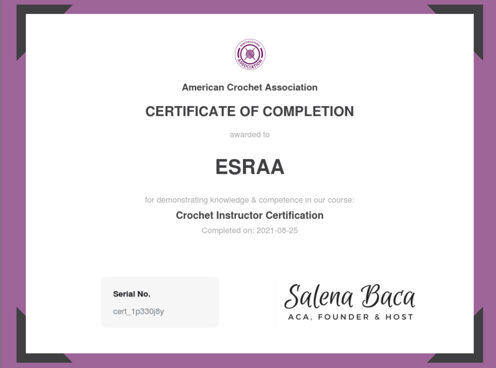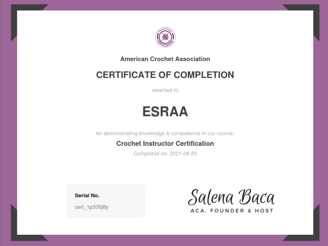 I'd love to hear from you so stay in touch!