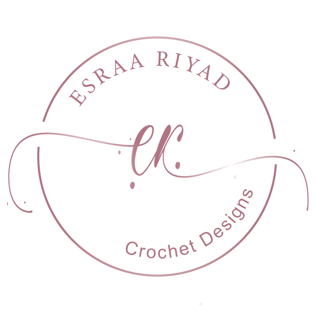 Halloween Twilight Wall Hangings
BLOG POST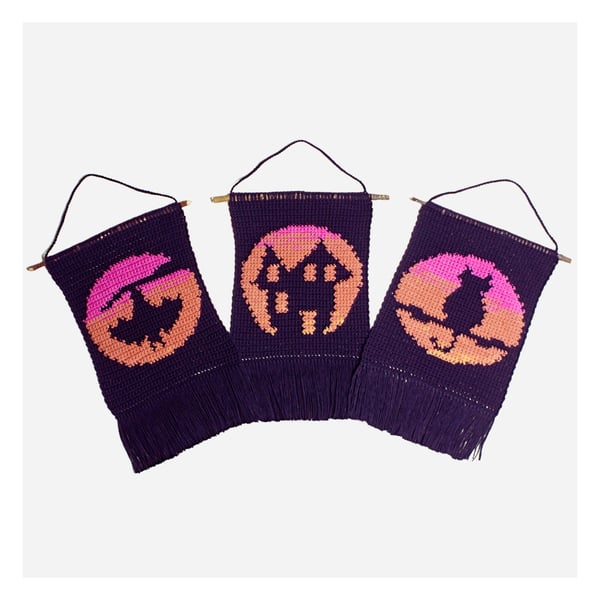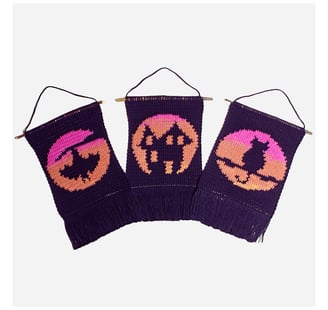 Halloween Twilight
Wall Hangings


A set of three Mini wall hangings free crochet patterns:


The Cat

,

The Bat

,

and The Haunted House

.





The spookiest occasion of the year is just around the corner so, it's time for decorating your home with




some funny/spooky items, isn't it?





So, every week of September I will be posting a new pattern here on the blog, so you are ready for the




most important event of October

👻
Get the complete set of Three patterns for $6.00

Inspiration

I've been thinking of a new idea for Halloween decorations, I started by drawing a single large piece that contains almost all of the Halloween elements. Actually, I liked it very much, but I found that this design would be difficult for beginners and those who want to complete a quick project that fits with a one-night celebration, so I decided to create mini wall hangings instead of a large default one. And Voila!
Also, I thought of designing small patterns that would enable you to learn about color work and try a new technique.
I know very well that color work seems scary to some, but trust me, once you try it, you will love it, as it allows you to draw anything you want with your hook.


The Design

Each panel consists of only two colors so you do not need to buy new yarn, you can use some of your scraps, to complete this project. Each wall hanging will not take you more than two hours to complete, so - I think- this is the fastest and most beautiful Halloween project you can do.
I used a gradient yarn in twilight colors to give a distinctive colorway. Also, you can use some scraps from three different colors such as yellow, dark orange, and fuchsia, to get the same result.
All you need is a total amount of 144 - 155 yards of any black yarn you prefer. Here you don't have to stick to the gauge, it's a decorative piece You don't have to worry about its final size, and this is the best thing about creating such quick patterns.
All you have to do is pick up any black yarn and contrasting color from your stash, and your best crochet hook and get started right away.

The patterns come in easy-to-follow written instructions and graphs/charts. In addition to step-by-step photos for finishing your wall hanging in a perfect look.
Halloween Twilight Wall Hangings are FREE crochet patterns here on the blog, I hope you enjoy crocheting each one of them!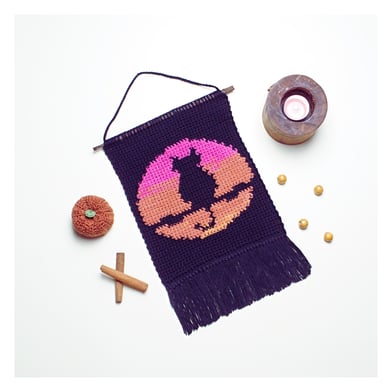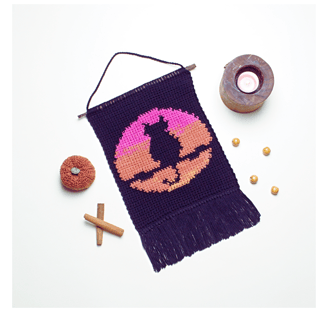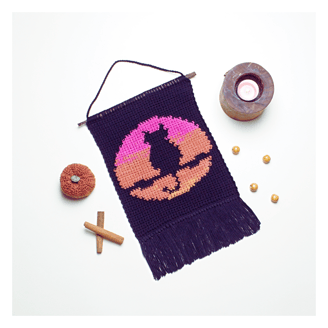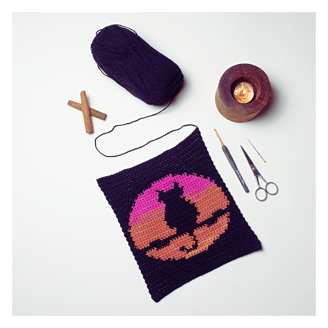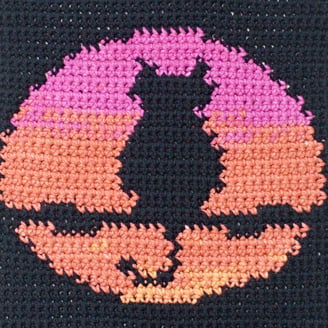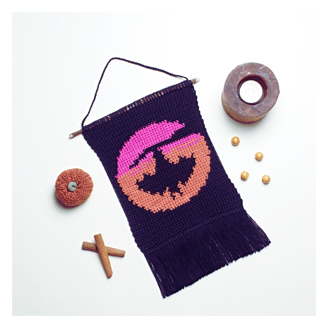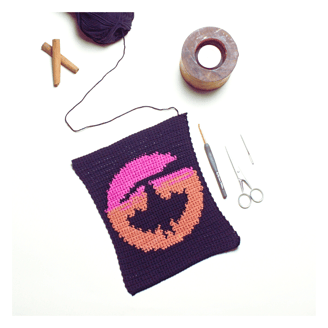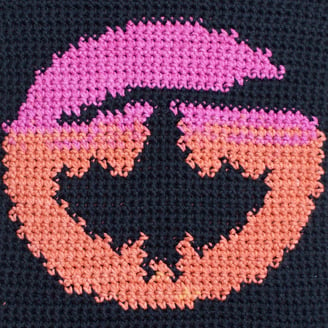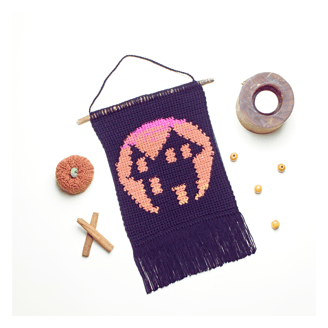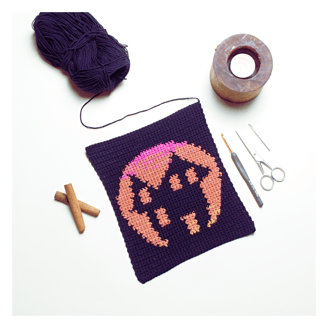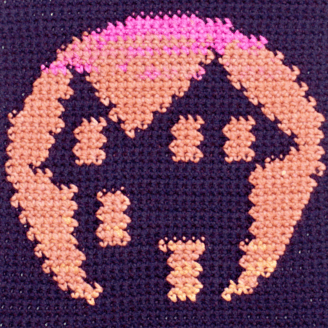 Please keep in touch and let me know if you have any questions, concerns, or anything else you may think of!
Happy Crocheting,
Esraa