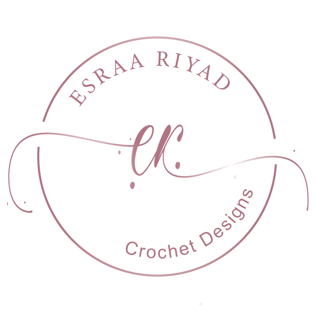 Moon Gate Wall Hanging Crochet Pattern
CROCHET PATTERN
The Moon Gate Wall Hanging Crochet Pattern
I was inspired by several artworks to come up with this piece, so I am grateful to every artist who publicly shares his art with us for sharing ideas and inspirations…
The Moon Gate Crochet Wall Hanging is a great idea For home interior wall decoration such as Living Room and Bedroom. also, would be the perfect piece in your fall and winter market inventory.
This pattern is for Beginners-Intermediate crocheters who are comfortable working with more than one color.
This pattern includes a graphic scheme PDF file with detailed instructions that come with an easy-to-read, easy-to-understand pattern and are written in U.S. Terminology., and pictures on how to crochet and assemble all the parts to make this wall hanging.
Materials:

• Yarn:

>> Alize Cotton Gold:


Light Cream, code (62) approx 40 gm.

Beige Mélange, code (152) approx 40 gm.

Powder, code (161) approx 15 gm.

Tera, code (36) approx 25 gm.



• Hooks: 4. mm Crochet Hook.

(I use TULIP MinD Crochet Hook).
• Notions:
- Dowel rod or Tree Branch (35 cm is good).
- Scissors.
- Darning Needle.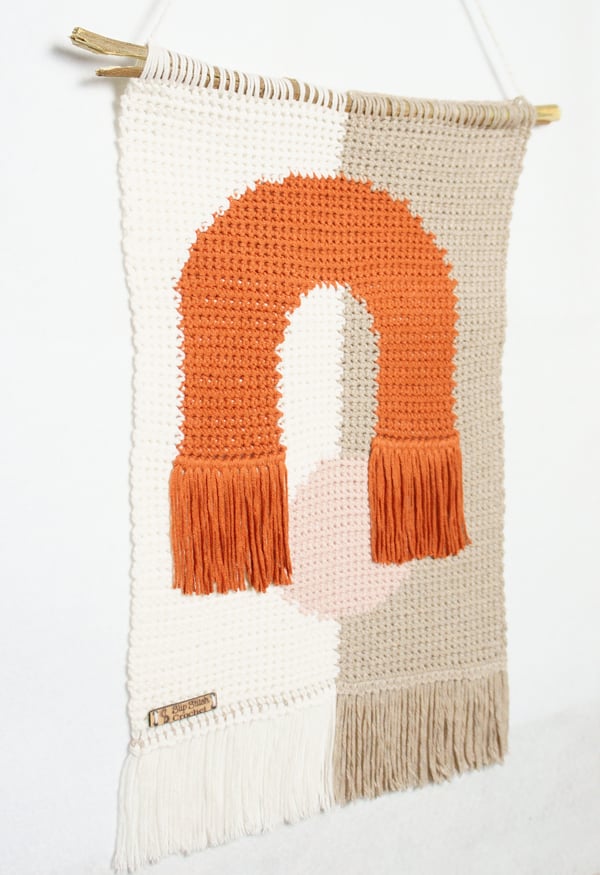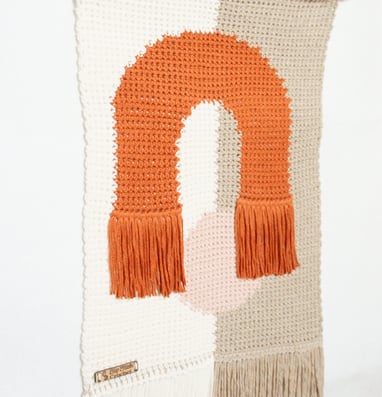 Finished Measurements:
Approx. 11.4 x 14 inch / 29 x 36 cm
(not including fringe or hanging thread)

Gage: (4x4 inch / 10x10 cm)
= 17 sts x 20 rows in pattern.
Note: The gauge in the pattern is indicative and not mandatory. You can use any type or thickness of yarn you prefer; this will give you a different texture and a different size according to your needs.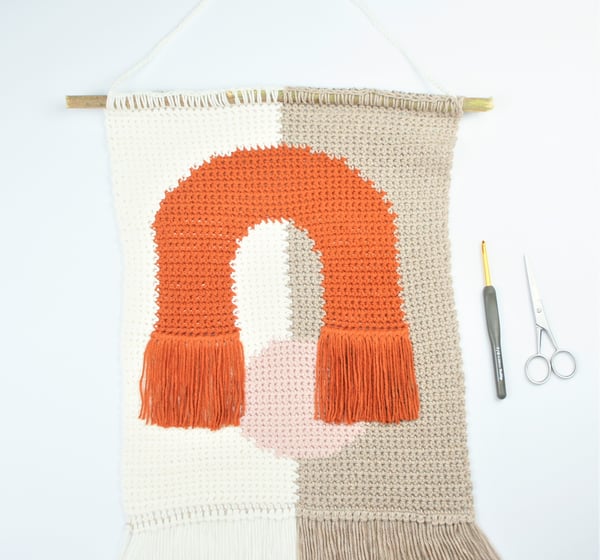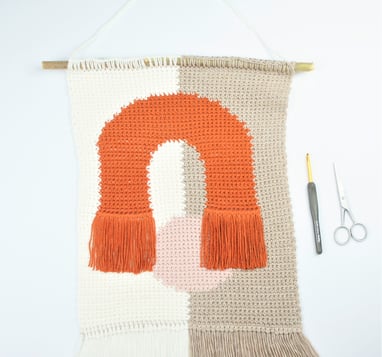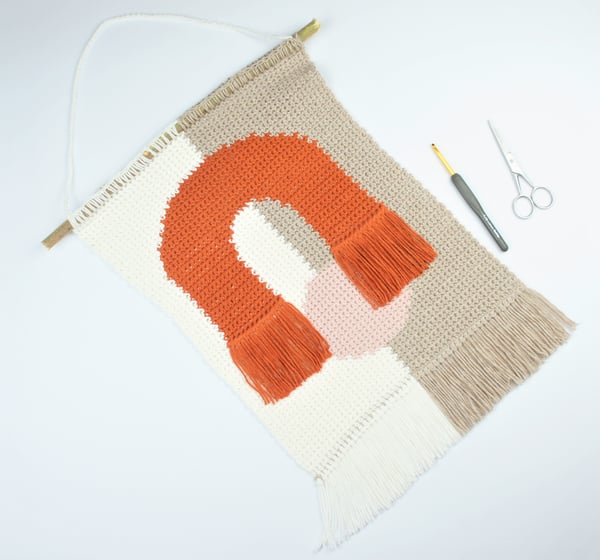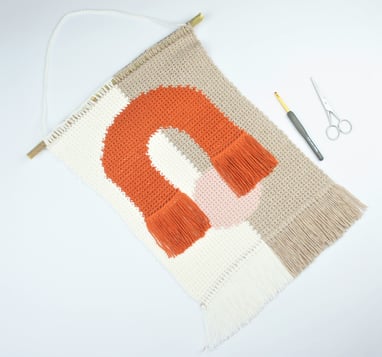 Please keep in touch and let me know if you have any questions,
concerns, or anything else you may think of!
Happy Crocheting,
Esraa
Copyright Statement:
The content of this pattern, details, and photos are property of "Esraa Riyad Designs". Distribution, Copying, or sharing of this pattern is not permissible. Please feel free to use this pattern to create and sell, only with credentials of pattern used given to


"Esraa Riyad Designs". I'd absolutely love to see




your product photos, please tag or link your items with @esraariyaddesigns on Facebook and Instagram.




Returns and Exchanges Policy:
I don't accept returns, exchanges, or cancellations. But please contact me if you have any problems with your order.
This pattern is also available for purchase through Love Crafts Store with all the suggested yarn you will need to make this beauty